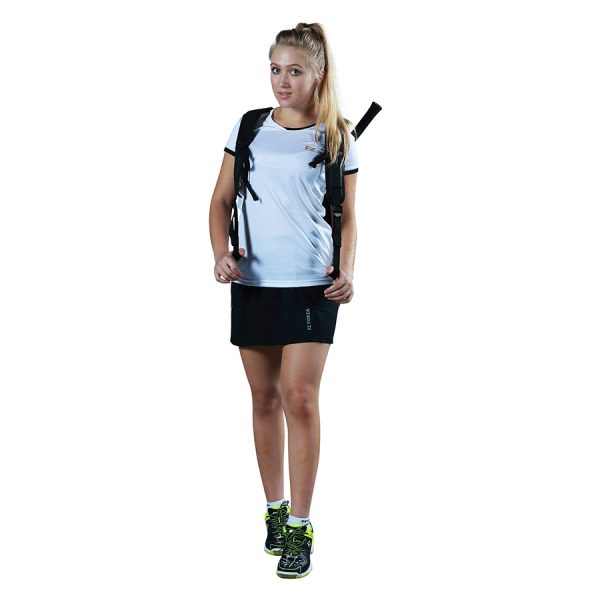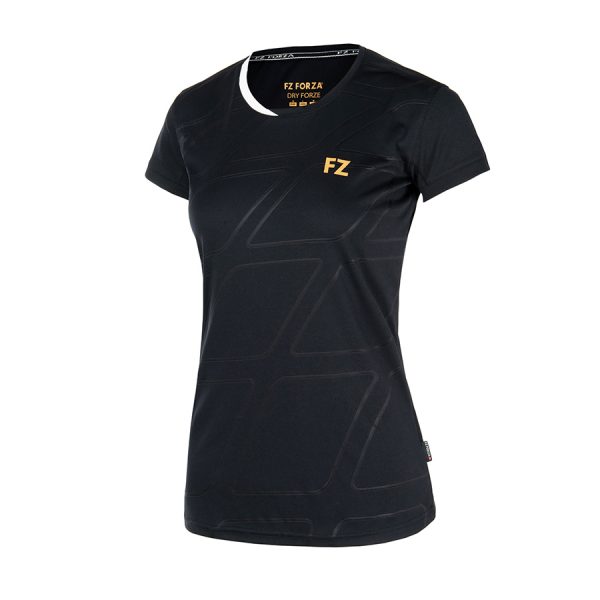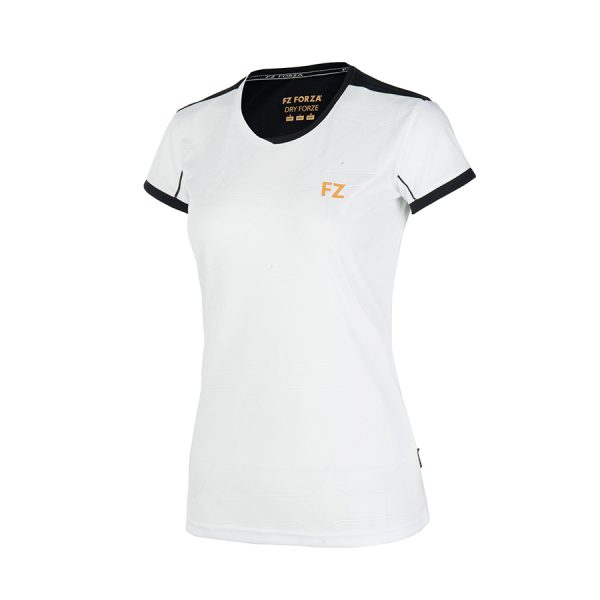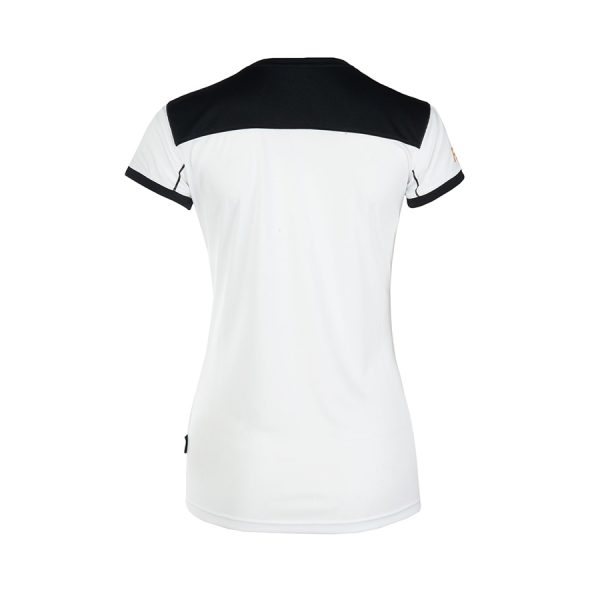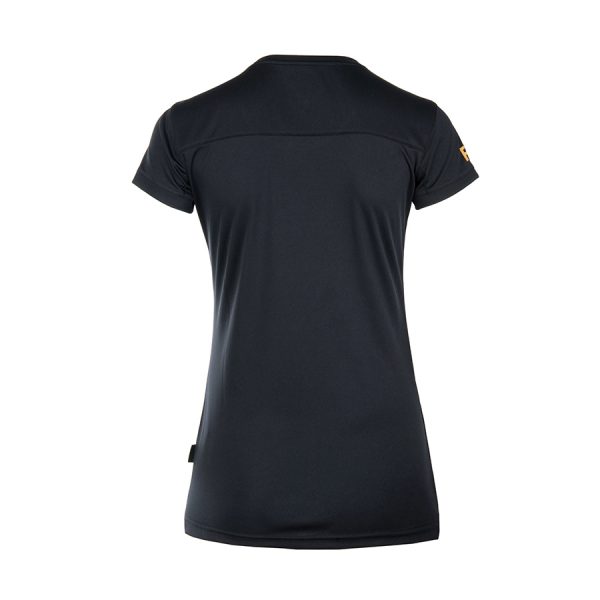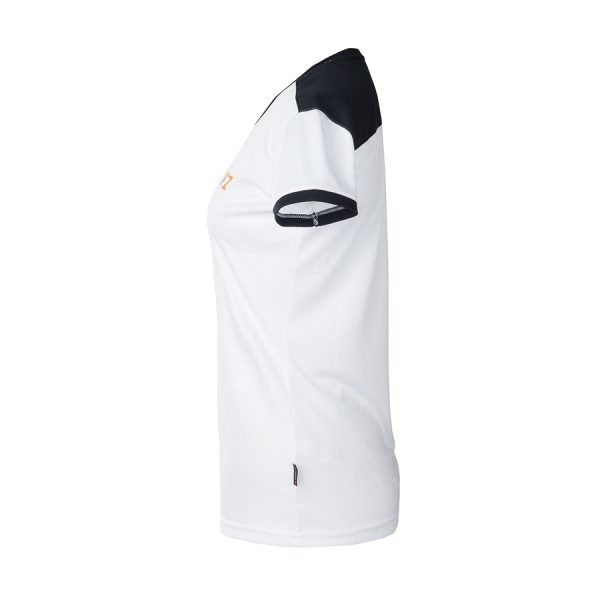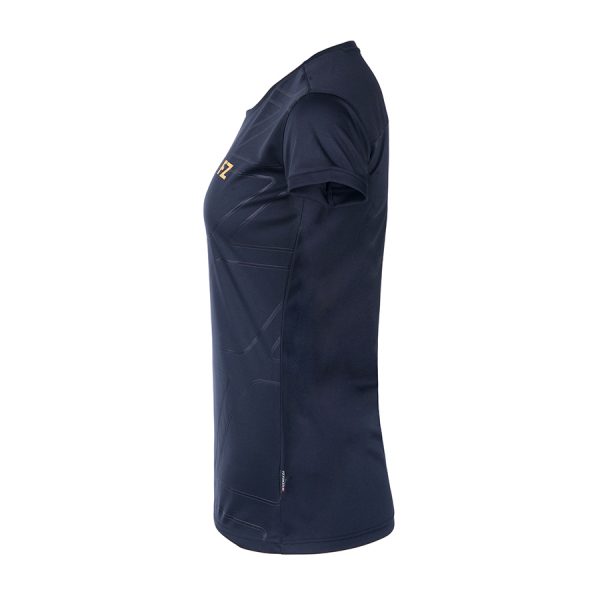 Gone Tee
FZ Forza Gone Tee
Gone Ladies Tee shirt, embossed pattern on front panel and trimmed (neck, sleeves shoulders) with contrasting colour. Available in White or Black.
100%  Polyester. Interlock w/dry forze. 
Description
BE STRONG 
New thinking is the keyword describing the exclusive

BE STRONG

series.  New fabrics, colours: bright orange, pink and yellow. The series includes unique prints developed with a playful inspiration from shuttles. Prints and gold details encourages you to be strong and be who you are by staying rue to yourself and your taste.