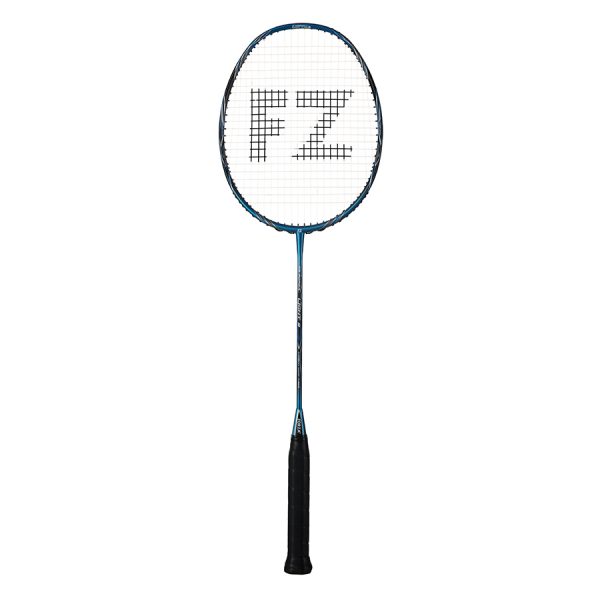 Forza LIGHT 9
£129.00
FZ Forza Light 9
For the player that is looking for extreme speed and manoeuvrability combined with high accuracy and control this is the racket. With a thin frame,  a thin shaft combined with the weight this racket offers unparalleled speed. The very stiff shaft makes sure that the shuttle foes where you want, while the 88 holes string system offers superior control and feel. See the video HERE.
See below for technical specifications.
1 in stock (can be backordered)
Description
LIGHT – For Speed and Easier Play
If you are looking for speed and easier play, this is where you should look. Introducing a range of rackets, that is light, thin, fast and furious. For defensive players, fast paced doubles and upcoming players.
| | | | |
| --- | --- | --- | --- |
| FZ Forza Light 9 |   |   |   |
| Holes | 88 | Shaft | 40T CNT U-HM |
| Weight | 82 | Frame | 40T CNT U-HM |
| Balance | 300 | Power | 10 |
| Flexibility | VERY STIFF | Player | Fast |