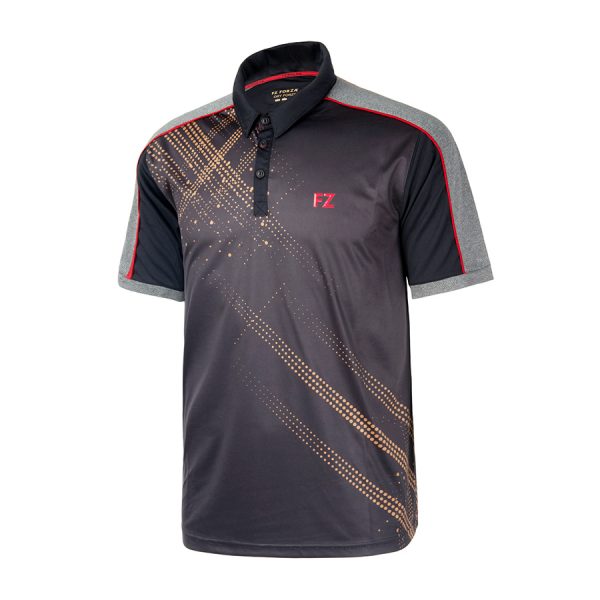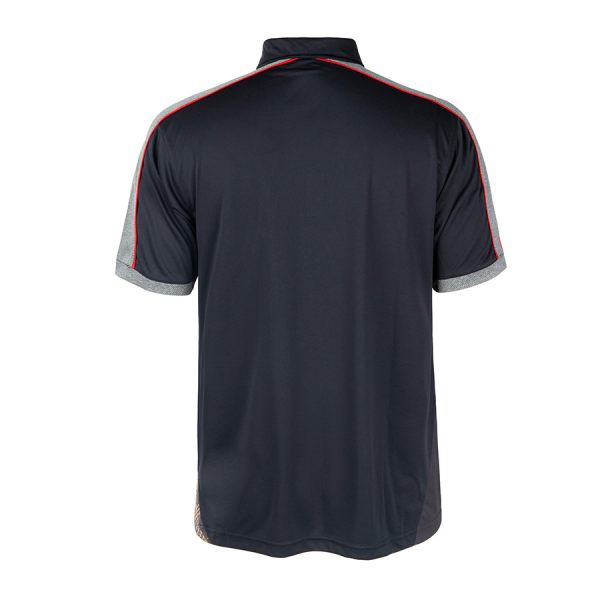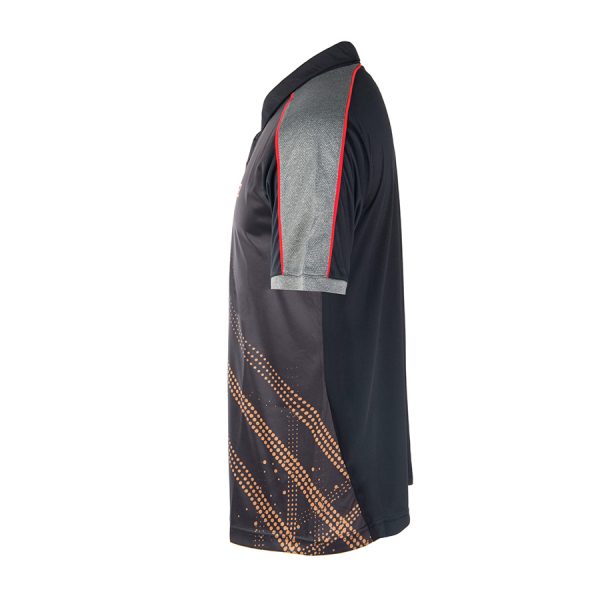 Saco Jr Polo
£35.00
FZ Forza Saco Jr Polo
Saco jr polo shirt with collar, peacoat grey, with red trim and gold print.
100%  Polyester. Interlock w/dry forze.
Description
GO FIGHT
GO FIGHT

in style from the amazing printed club series. The series is dominated by exclusive details and prints developed with inspiration from shuttles and badminton nets. Red, white and gold brings a new expression to the exclusive series.
Related Products
Forza Leander M

FZ Forza Leander M

FZ Forza Leander Mens trainer. Arch support and reinforced sides makes this shoe very stable and comfortable. The shoe is extremely durable thanks to the use of high quality micro-fibre PU which means prolonged life for this very good looking shoe. The inside of the shoe has Dura-grip for increased grip at the net. A shoe suitable for anyone who wants a competitive shoe at a reasonable price. Watch the video HERE.

SHOE TECHNOLOGY – Details HERE.

Available in size 36-48. Some colours available from 28. If you can not see your size then contact us and we will do our best to help.
See SIZE GUIDE. Now available in 37.5, 39.5, 40.5, 44.5 and 45.5

£

52.00