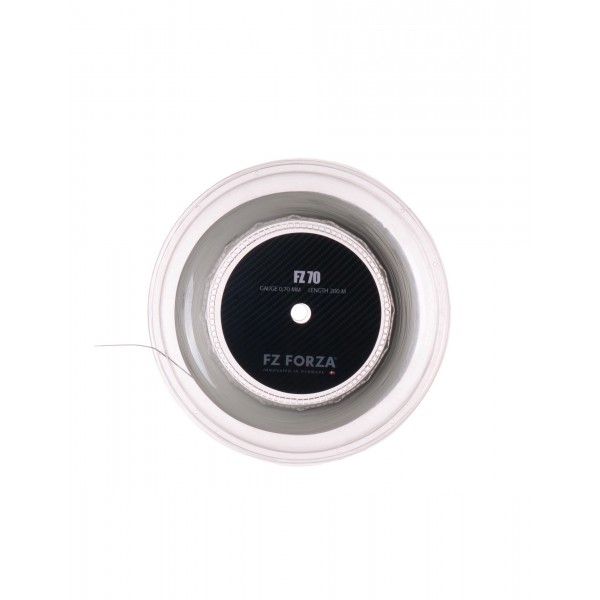 FZ70 White String
£80.00
FZ70 White String
Used in all FZ Forza full graphite rackets. A top quality multi-filament string. which offers superior playability. A thin string with a gauge of 0.70mm, which gives low air resistance but still with a good durability and superior tension holding. A tournament string which offers extremely good playability and power. Recommended for all players.
Power: 5
Playability: 5
Durability: 5
Length: 200m
Gauge: 0.70mm
2 in stock
Description
Additional information
Reviews (0)
Description
STRINGS Durability and Superior Power
FZ FORZA badminton strings are the preferred choice for both beginners and badminton professionals. Common for all the strings is the durability and superior power. Be sure to find your string soulmate for the court.
Choice of strings.
Thin gauges. (0.65 – 0.70mm) Recommended for tournament players and players who want to have more fun and with more games. Listen to the strings and hear the music.
Advantages: Less air resistance faster reactions, greater power less string tension = longer racket life.
Disadvantages: Less durability and more expensive maintenance.
Tick gauges. Recommended for amateur players, beginners and players who often hit the shuttlecock outside the impact surface.
Advantages: Longer life and thereby less expensive.
Disadvantages: More air resistance, slower strokes, a little less power.