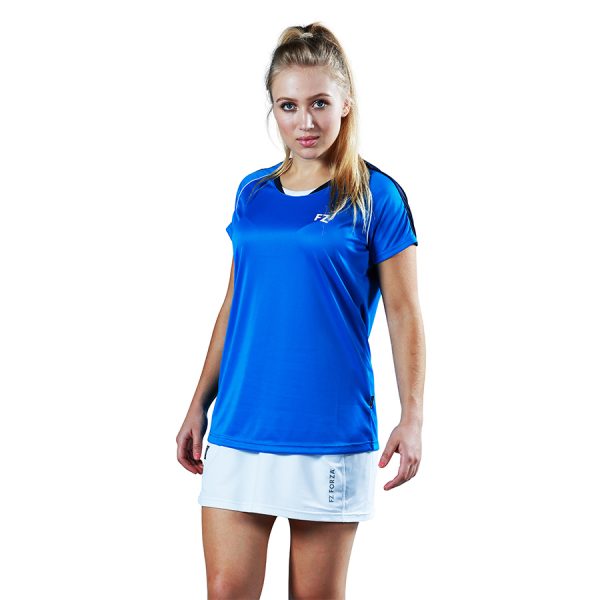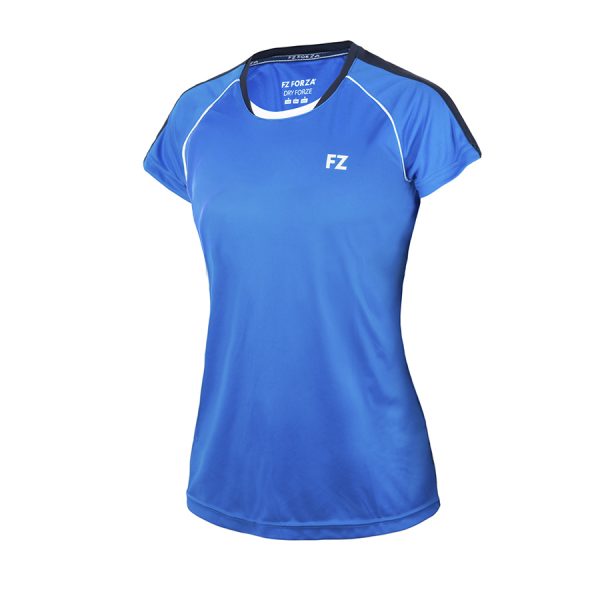 Gillian Tee
FZ Forza Gillian Tee
Ladies Gillian Tee shirt, electric blue body with white and black trim.
100%  Polyester. Interlock w/dry forze.
Description
STAY FOCUSED
Stay focused with our new and yet traditional

STAY FOCUSED

club series. The dominant colours, red, white and black, brings a traditional touch to the series, while new gold details, prints, piping details and our rubber printed FZ logo adds an exclusive look. The print on Gage and Gail plays with print inspired by the badminton net, bringing a unique badminton experience to the styles. Light-weight materials and quick dry in yarn ensures a soft and comfortable feeling.
You may also like…
Marrit jacket

FZ Forza Marrit jacket

Marrit ladies track suit jacket. Surf the web blue, with white trim and stand up black collar. Safety yellow lining, full length zip opening and side sip pockets.

100% Polyester. Honeycombe polyester